We Are Always Available To Address Your Drainage System Dilemmas
---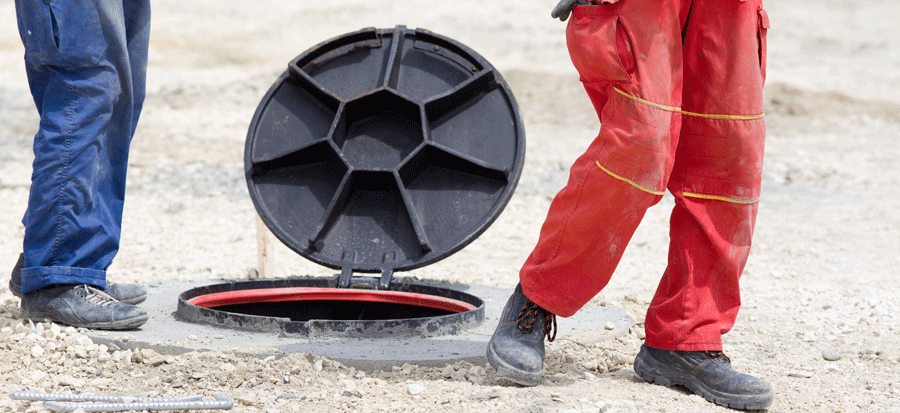 Drainage Shropshire fully understands that drain issues and unpredictable and can happen at any time. So we are prepared to do the same, an all-hours-of-the day, any-day-of-the-year guarantee, at a Shropshire nearest you. Have you got a drain problem? Contact us and we will come to you as quickly as possible.
For Emergency Calls, We Will Arrive At Your Premises Within The Hour
At Drainage Shropshire, we understand you have other better things to do than pace around waiting for a technician to get to you. So we have devised the one-hour response time policy to better serve you in emergency situations.
For emergency services, you don't have to pay us if we arrive later than an hour.
We Solve Your Problem's Completely And In A Timely Manner
Our technicians at Drainage Shropshire in Shropshire are highly qualified with years of experience fixing, installing, and servicing drainage systems. Their years on the job mean they have seen it all; no problem is new or unsolvable. Whatever the issue is, we can get to the bottom of it.
---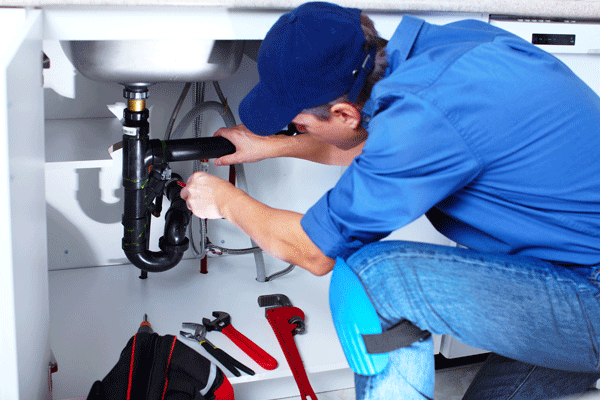 Our Drainage System Services Are The Epitome Of Affordability In And Around
Shropshire
We make sure do not overcharge you. Instead, we help you save costs with the best priced drainage system solutions at the best quality you can get in Shropshire. Do you need some installations done? Do you need your drain unclogged or serviced? Call us now, We guarantee you will be satisfied by our rates.
Your Home Or Facility Will Remain Clean And Undamaged
Drainage Shropshire's specialists are professionals. With years of experience, they can navigate drains and pipe systems and understand that the best drain service exceeds simply servicing, fixing, and installing the pipe system and drain. They not only employ absolute care while working, so that your property comes out from the process unscathed, but they also clean their mess after work. They are careful to avoid damage and clean up after their work. We Are Good Work Partners. We value our clients and technicians at Drainage Shropshire.
We Want You To Rest Easy
Do you have some requirements and ideas you want us to first consider? We are motivated by your opinion. Although we are confident that our services are thorough and efficient, that doesn't stop us from humbly listening to your complaints, in the unlikely event that you find our work unsatisfying, and returning to the drawing board to implement the changes you desire.
All
Drainage Shropshire

Staff Are Experienced Professionals

We can never stress this enough. We go through a thorough process when hiring our staff. We also occasionally subject all our workers to various training exercises to ensure that they are up to date with new technologies and techniques in the drainage industry. We do all this because we are committed to providing you with great drain services.
The Most Important Thing For Us Is Your Health And Safety
A clogged drain can lead to an overflow of stagnant water, which can pose some health risks. When water overflows, it can make floors very slippery and this is risky for all around. And this is only where the list begins. At Drainage Shropshire Shropshire, we make your health and safety a priority, so it doesn't have to be your concern. We have a separate department responsible for monitoring working conditions to ensure none of our staff or customers are exposed to health risks. Our standards manual for health and safety threats in drainage systems is available to our customers.
Drainage Shropshire

Employs The Latest Equipment In The Field

Drainage Shropshire's gear is not only diverse, but it is also the latest in the industry. Our technicians are capable of handling any drainage system and servicing them effectively. Here are some of the tools we use Basic toilet augers Both electric and manual sewer snakes that reach 100mm. Drain cleaning equipment.

Sectional drain cleaning apparatuses capable of cleaning lines as large as 250mm. Drain jetters. Drain jetting machines. Some of them are equipped with jetting hoses 100-metre long for accessing drainage systems that aren't easy to reach. Our tools and accessories for inspection include Manually operated cameras for quick procedures like inspecting toilet pans and shower traps.
Drain Cameras That Can Probe Deeper For Problem's In Larger Drains
They are ideal for identifying clogs that elude simple drain rods. Monitors and interfaces that can record surveys to a computer or USB drive. Camera reels for drains. We also have the latest root cutters to take care of your root intrusion problems.
Trenchless Pipe Replacement Equipment
Drainage vans outfitted with jetters. Push rod CCTV on Cityfle units. It can unblock drains and clear sewers up to 225mm wide. There are also large HGV units with capacities for both medium and high volume jetting. They even have their own nozzles for root cutting.
Here Are The Services To Contact Us For
Unclogging drains. Drain cleaning. Repairing drains. CCTV inspections. Drain maintenance. Installation of drain systems. Drain service emergencies. Give us a call at Drainage Shropshire.
You can reach us around the clock every day.
Contact Us